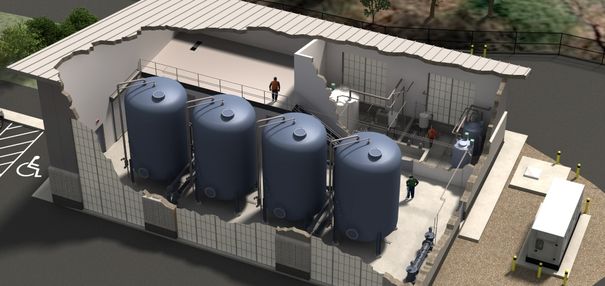 Courtesy of CDM Smith
Water is now flowing to the residents of Westfield, MA from the new Owen District Road Water Treatment Plant (WTP). The city brought the WTP on-line in August and it is CDM Smith's first ever plant designed for PFAS removal.

PFAS, or per- and polyfluoroalkyl substances, are emerging contaminants and industrial chemicals that were used for many years in materials like nonstick cookware and firefighting foam. While these compounds have not been manufactured for some time, they are durable and remain in the environment and in drinking water, posing a threat to human health. PFAS have not yet been formally regulated by federal or state authorities, but the U.S. Environmental Protection Agency issued lifetime health advisories for PFAS and Westfield decided to take a proactive approach to protect its residents.