The BSCES Younger Member Group (YMG) has a longstanding tradition of commitment to community service. As we have geared toward in-person events again, the YMG has begun to amplify its community service events! Last year, members of the YMG and EWRI Boston Chapter volunteered at the Arlington Street Church's Friday Night Supper program by feeding approximately 100 individuals experiencing homelessness or poverty. In addition, YMG ran a fundraiser for the Greater Boston Food Bank Hunger Free Holidays campaign. This holiday season, YMG raised over $1,800 for the campaign! The Greater Boston Food Bank's annual Hunger Free Holidays campaign raises awareness and funds to provide healthy holiday meals to those in need throughout Eastern Massachusetts. YMG, which has participated in this fundraiser for many years, appreciates the generosity of its members and thanks them for their donations!
Most recently, YMG members partnered up with the members of the SEAMASS YMG to volunteer at the Charles River Cleanup on April 22 (Earth Day). As part of the American Rivers' National River Cleanup initiative, we helped give back to the community picking up litter, removing invasive species, and assisting with park maintenance along the river. BSCES and SEAMASS YMG's also raised $275 to the Esplanade Association!
YMG's next planned service event will be at the Greater Boston Food Bank in November. Stay tuned later this summer/fall for community service event updates!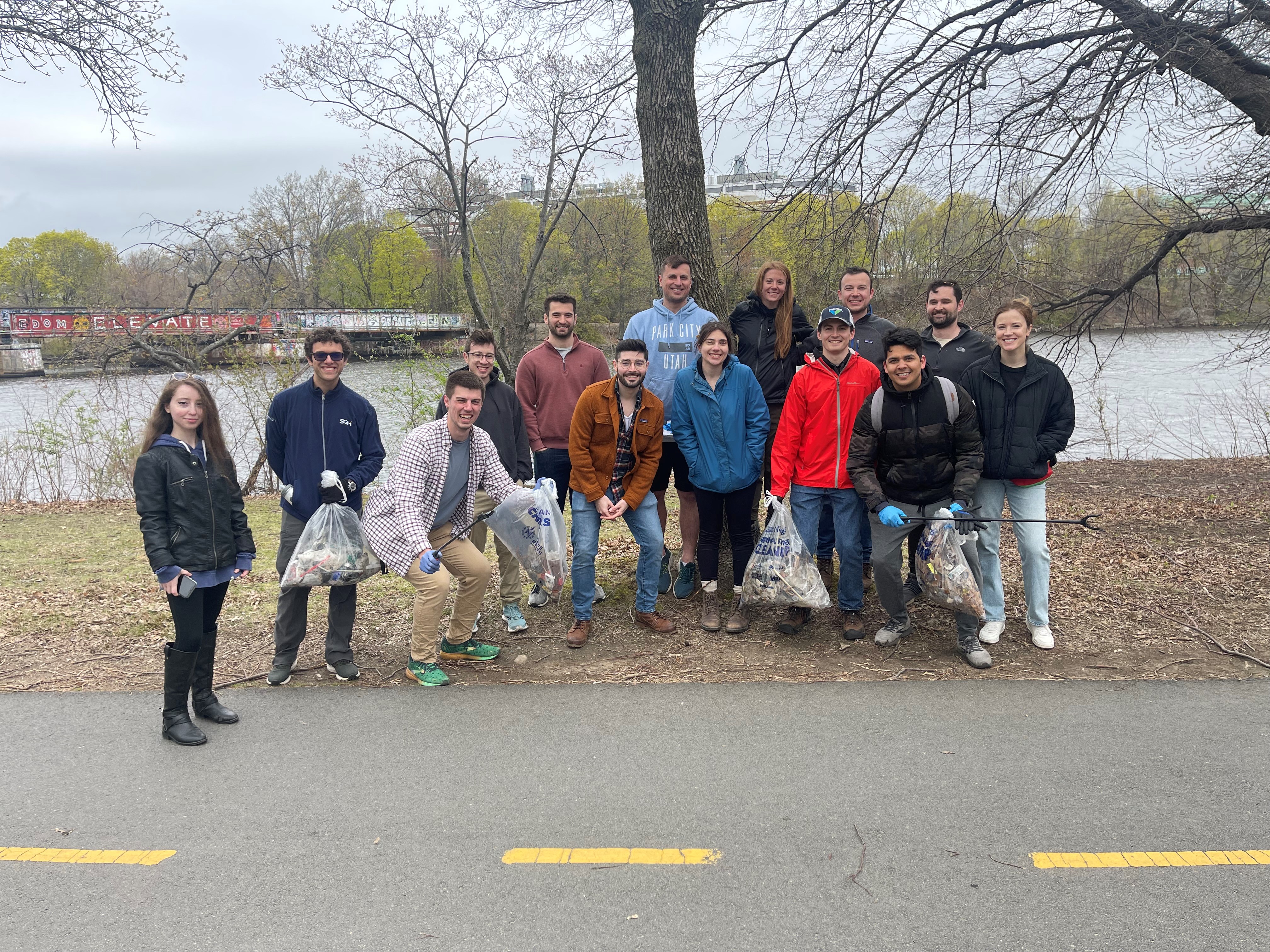 Charles River cleanup on April 22, 2023 with
members of SEAMASS YMG