Volunteerism and philanthropy have been fundamental to SGH since our beginning in 1956. Our three founders were MIT professors, and they were enthusiastic about preserving and advancing the engineering profession by providing educational opportunities to future generations and actively participating in professional organizations. To us, continuous improvement means a commitment to growing as individuals and to making a positive impact in the communities where we live and work. Giving back allows us to do both. SGH formalized their volunteerism and philanthropy program in 2021 to provide structure to the work that many were already doing, and to allow celebration of this important work. The program also provides more ways for teams to spend valuable time together serving others. We have a resource where volunteers can find opportunities and connect with each other to plan events. SGH designated leaders to help coordinate group activities like STEM outreach, river clean-ups and building new housing. Volunteering helps us grow closer to each other while providing for the greater good. Two major ways SGH is involved in volunteerism and philanthropy are through student events and mentorship, and community outreach.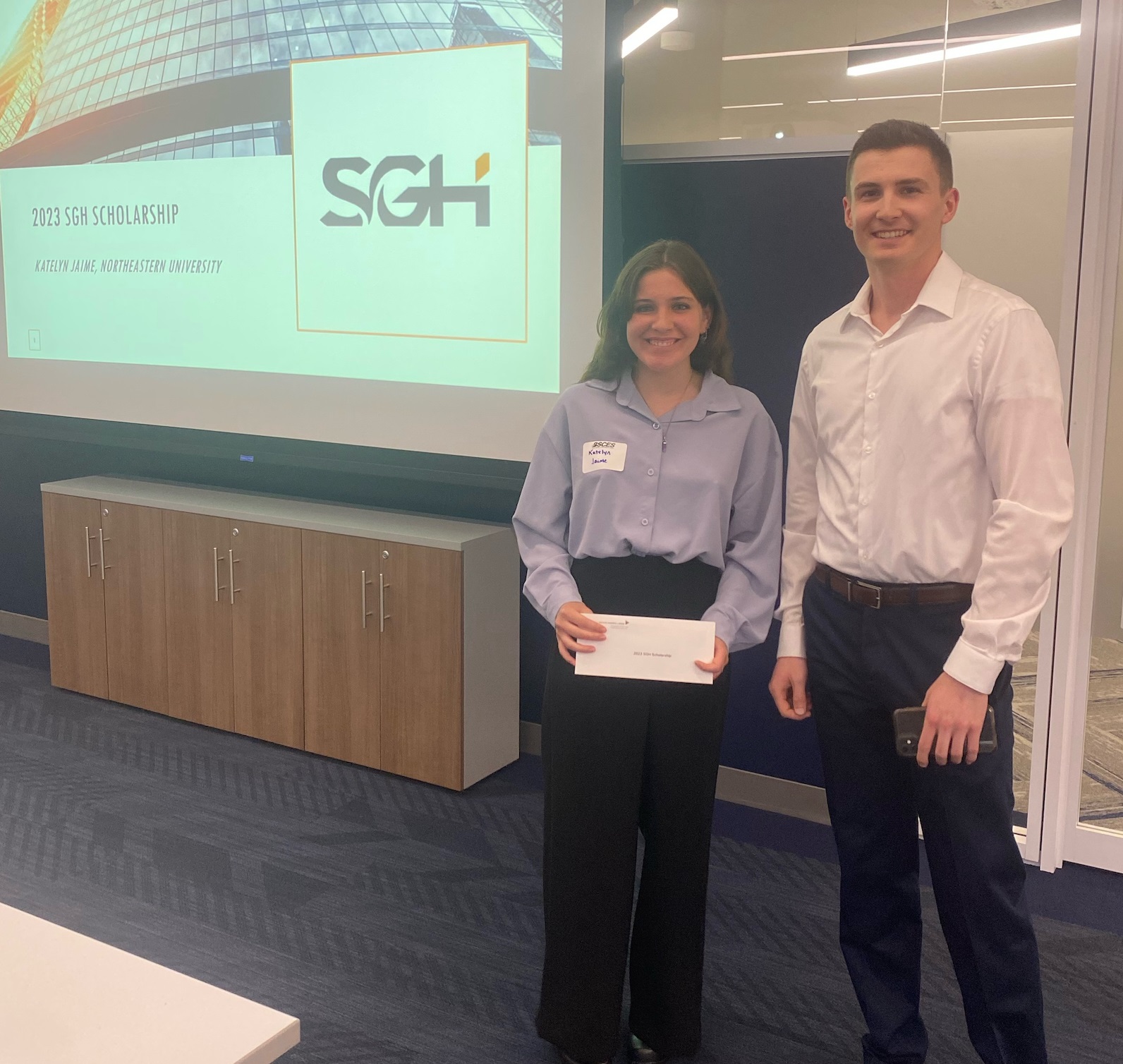 2023 SGH Scholarship winner, pictured left, at Student Night
SGH celebrated its 40th anniversary with a commitment to continue to give back to our employees, our communities, and our profession. As part of that, the 40th Anniversary Committee created the SGH Scholarship with the Boston Society of Civil Engineers to encourage undergraduate college students who strive for excellence and who aspire to a career in Civil Engineering. We have awarded the scholarship annually starting in 1997 (with a few pandemic interruptions) and have helped the Boston Society of Civil Engineers make its annual Student Night more significant by providing an honorarium for a keynote speaker at that event, helping the scholarship winner attend the event, and encouraging SGH employees to attend. This year, the $7,500 scholarship check was presented in April 2023.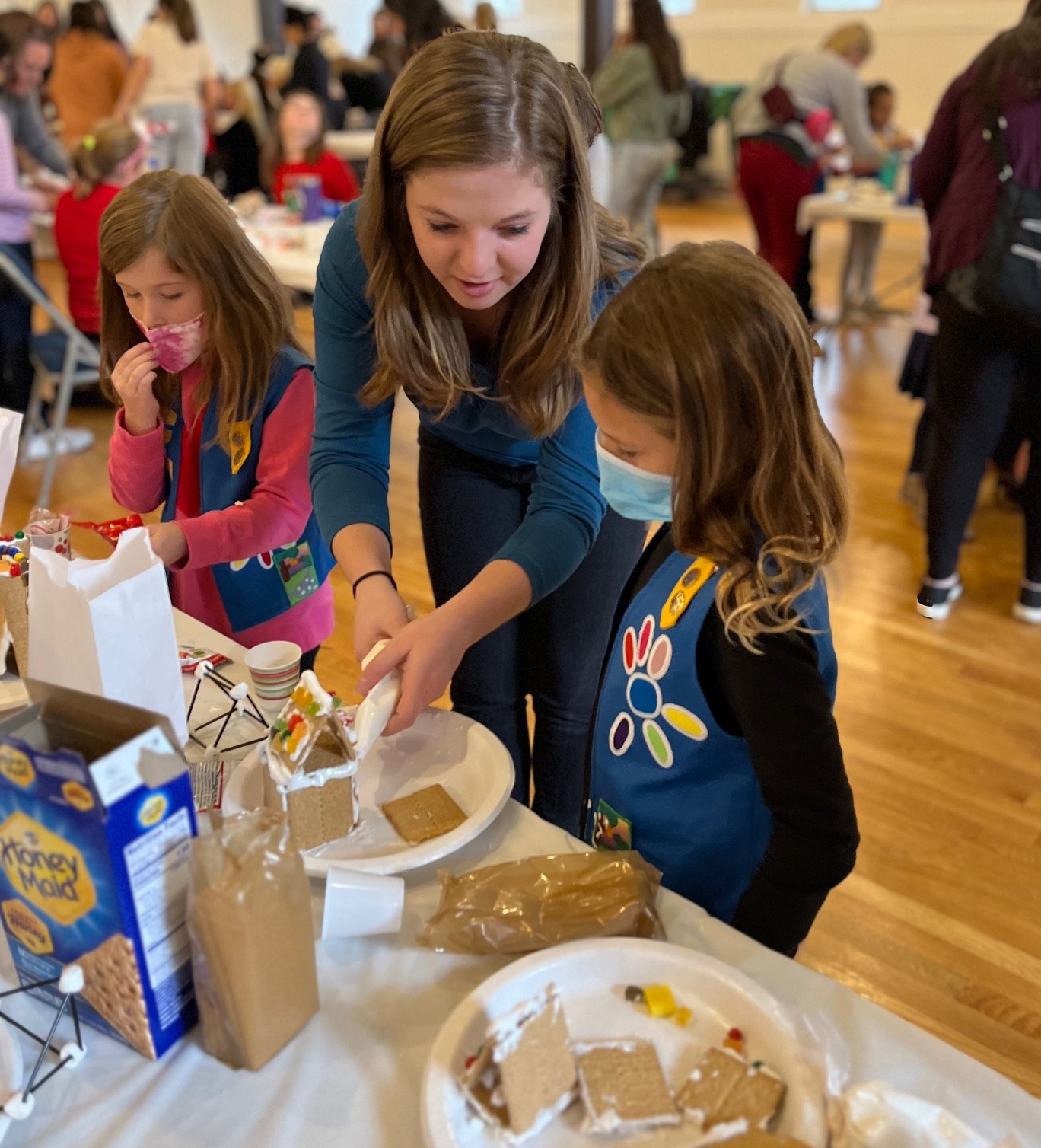 Girl Scouts
SGH staff worked with Girl Scout troops to promote girls in Science, Technology, Engineering and Math (STEM). In December 2022, several women from SGH volunteered to help with Girl Scouts of Eastern Massachusetts's (GSEMA) Extreme Gingerbread Challenge. This event is held yearly at the GSEMA Cedar Hill Camp in Waltham, and is Girl Scout's most popular STEM event each fall. Women at SGH helped with this event for at least the past six years, with more and more coming out each year. GSEMA was very appreciative of all of the help with this event over the years, and it's such a fun way to give back right in our community. Joined by some friends at Commodore Builders, SGH spent the day teaching young women about earthquakes, how we design structures to withstand them, what it's like to be female engineers, and testing gingerbread houses on shake tables. Having female engineers come out to help with the event really elevates the experience for the participants and makes the day that much more special for them.
ACE Mentor Program of Greater Boston introduces high school students to careers in architecture, engineering, and construction management. SGH staff have been involved as mentors since its inception in 2007 and have staff who participated on the board and as President of ACE of Greater Boston. Teams meet two hours a week October to March to discuss various aspects of the industry and work on a project that mocks a typical design project with hands on learning. At the end of the year, students present their work and seniors receive scholarships.
SGH is involved with many community outreach activities to help those with basic needs. Corey's Closet in Hooksett, NH, began out of love for their son. Corey graduated from high school and struggled to find a job because of his Down Syndrome; his parents quit their jobs and opened up Corey's Closet, employing the developmentally disabled. At the beginning of January 2023, Cory's dad passed away suddenly, leaving a loss for Corey, his family, the Corey's Closet family, and their community, but Corey's Closet is strong and will thrive, all while honoring Corey's dad. When gently-used items are donated to Corey's Closet, jobs are created. Items are sorted, priced, and ready for sale. The community can benefit by shopping for low-priced items from a store staffed with friendly, developmentally disabled young adults and their involvement helps improve their self-image and boost confidence. In January 2023, SGH gathered donations for Corey's closet that ranged from lamps and dishes to clothing and bags.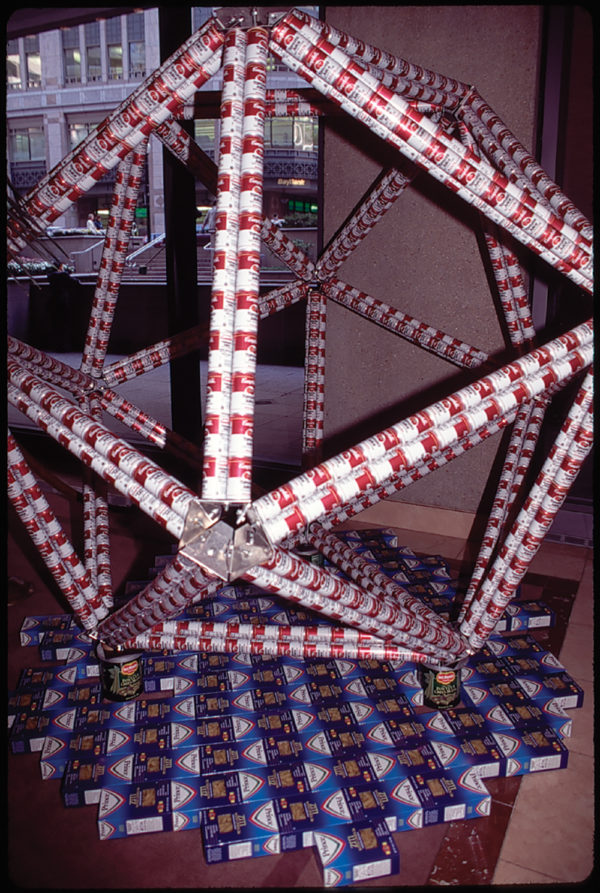 CANstruction
SGH has a long history of involvement in CANstruction. In November 1995, SGH was honored to receive the Structural Ingenuity award in the first annual CANstruction competition, sponsored by the City of Boston. CANstruction is a judged competition to design and build a structure or sculpture from cans and boxes of food. After the competition, the food is distributed to area shelters and other human service providers. SGH designed and built an icosahedron, formed by joining 20 equilateral triangles constructed using 1,080 tomato juice cans. Dubbed Planet EAT, our entry was displayed at the State Street Bank in Boston then moved to the World Trade Center as a display during Build Boston. One of our more recent builds in 2019 was two totem poles. As the group participated in carving out hunger across the Boston community, they paid tribute to world legacies, as these important and intricate structures are celebrated by indigenous people from across the globe.
In spring 2023, an SGH team cooked and prepared meals with Community Servings in Jamaica Plain. The mission of Community Servings is to actively engage the community to provide medically tailored, nutritious, scratch-made meals to chronically and critically ill individuals and their families. The team assisted in the kitchen to prepare and package all of the medically tailored client meals from scratch. SGH started the shift with a brief orientation, got suited up in hairnets, aprons, gloves, and then headed to the kitchen to help out with chopping, peeling, and packaging etc. SGH also made a corporate monetary donation to Community Servings.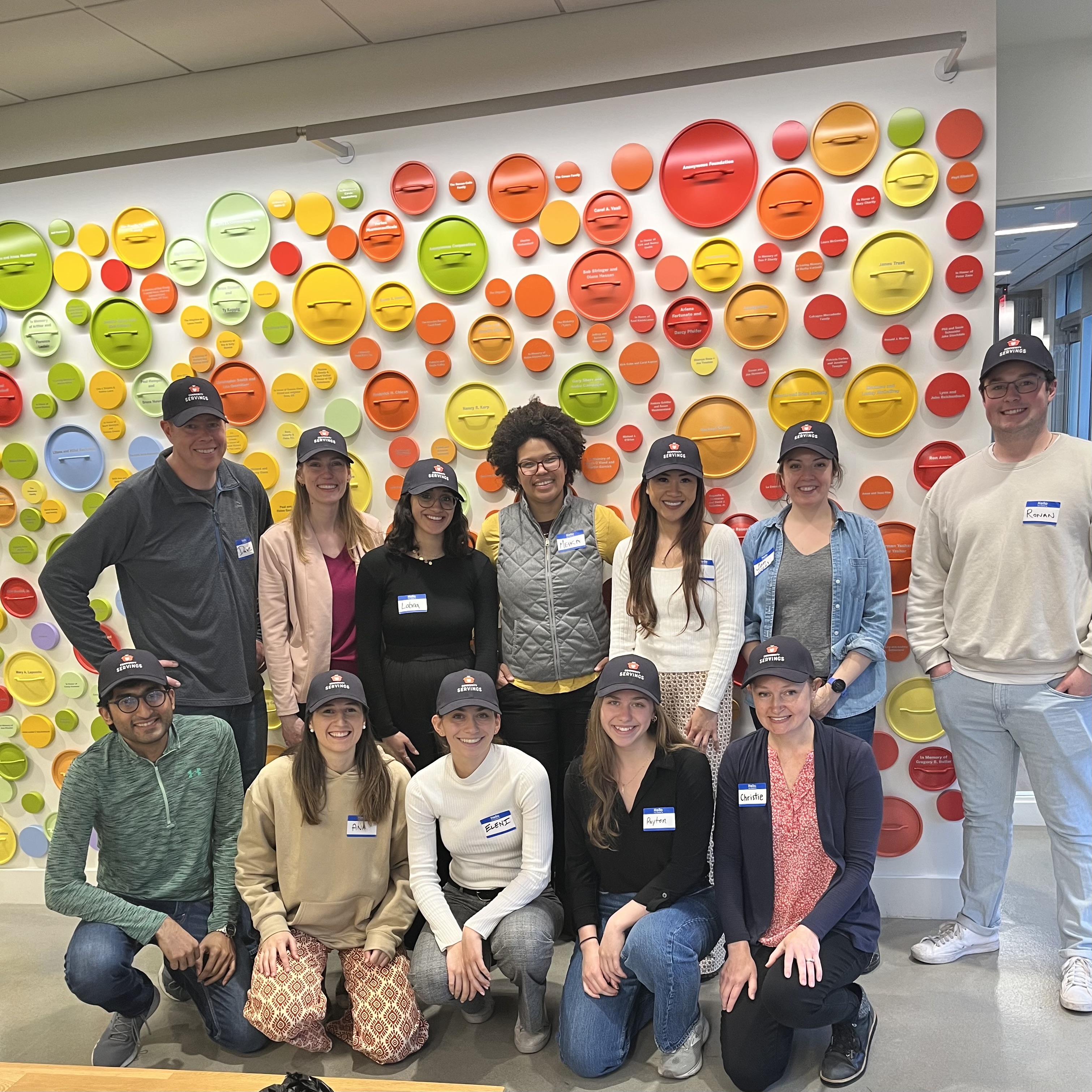 SGH team members at Community Servings
In summer 2023, an SGH team plans to join Habitat for Humanity Greater Boston at one of their build sites for a day of learning new skills, working with team members, and most of all, helping deserving families achieve their dream of a safe, secure, and affordable home. The team is looking forward to tasks that may include interior framing, installing flooring, trimming, painting, installing appliances, completing punch list items and more.
SGH can look back on many individual and team volunteerism and philanthropy activities that helped grow us closer to each other while helping those in need. Some of my best connections and friends at SGH were made during volunteer events. As we look forward to the rest of 2023 and beyond, with our volunteerism and philanthropy program in place, I am confident that SGH staff will continue to grow as they serve the community.