The Terminal B Entrance Roadways "L1332-C3" (C3) project at Boston Logan International Airport was the first of three major $35M+ roadway design and construction contracts procured by Massport beginning in 2018 to address three ongoing issues: (1) traffic congestion during peak travel periods, (2) the increasing need for maintenance and repairs to the last of the remaining 1960's era viaduct structure, and (3) the increasing airline activity at each Terminal.
Project Components
C3 is one of seven design-bid-build construction packages procured by Massport Capital Programs as a part of their Logan Forward and Terminal C Roadways program with prime consultant Stantec. Completing the C3 Team was general contractor Bond/SPS New England, JV.
Massport and Stantec, working with all airport departments and stakeholders, developed Conditions of Satisfaction (COS) that guided the design from concept to construction completion. To expedite construction and maintain continuous construction throughout design of the entire project, the program was broken down into seven contracts, C1, C2, C2A, DP4, C3, C3A, and C4. Together, these contracts totaled over $200M, with design phase complete in December 2020. Each contract served to meet an immediate objective of the overall program while acting as an enabling contract for the follow-on contracts.
Of the three major contracts, C3 constructed new dedicated roadway entrances to Terminal B on both Arrivals and Departures, while C3A will connect Terminals B and C at both levels, and, finally, C4 will provide new dedicated exit roadways for Terminal B and new dedicated entrances to Terminal C on both levels. In the end, all airport terminals will have their own dedicated entrance and exit roadways eliminating conflicting traffic weaves between entering and exiting passengers. To further reduce traffic congestion at the terminal curbs, as part of the roadways program, the team also designed and constructed a new Ride-App Hub in the lower level of Central Parking for all terminals.
C3 included the demolition and replacement of approximately 700-ft of viaduct structure at the airport's Departures Level and 1600-ft of new underpass and roadways at the Arrivals Level. These structures created new dedicated Terminal B two-lane entrance ramps at both levels and the Terminal B Parking Garage, while also reconstructing portions of the main Departures and Arrivals roadways to Terminals C and E. See Photo 1.
In order to expedite design and construction, the team relied heavily on Lean design and construction processes and BIM for complex design development and construction across multiple disciplines. See Photo 2.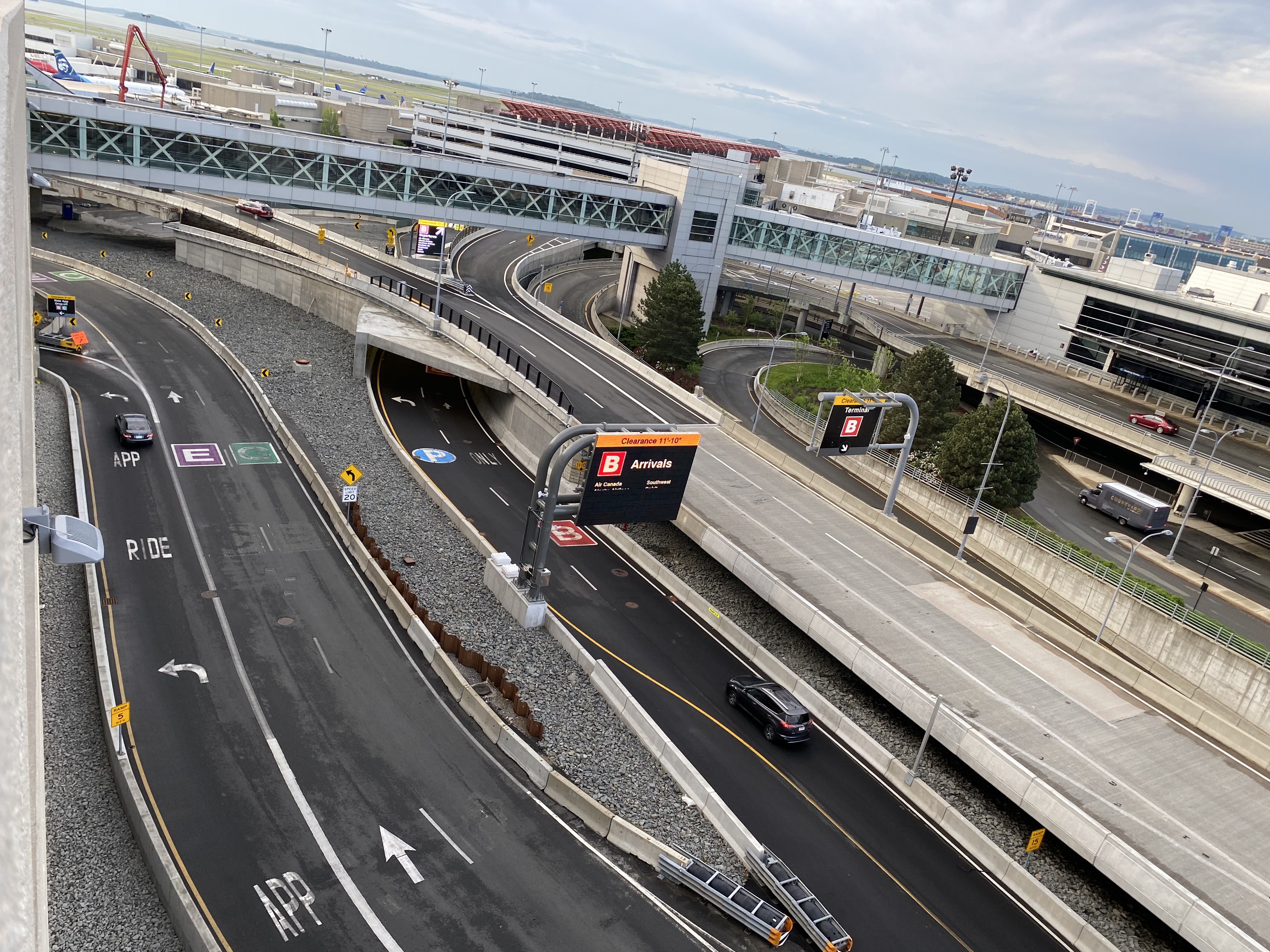 Photo 1- Overhead view of the completed Terminal B entrance roadways
Project Challenges
In developing the conceptual design alternatives, final design, and executing the construction, Massport's second Condition of Satisfaction, following safety, was 24hr/7-day maintenance of operations and traffic. Stantec and Massport worked closely together during design to develop a suggested construction sequence that would minimize impacts to Logan passengers and employees – the goal being to develop a construction and traffic phasing approach that would not change their typical routine, whether it be how they drove to the terminals and parking garages, or traveled from the garages and within the terminal. To share real-time construction updates, the team launched the "Logan Forward Campaign" consisting of a website, video messages in terminal monitors, text and email notifications, and consistent construction banners.
The design and construction were complicated by the existing vertical and horizontal constraints set by the existing infrastructure, placing the project area between two active airport terminal buildings and parking garages; between, over, and under, active elevated roadway structures; and below an elevated pedestrian walkway. The team was further constrained by the tie-in locations of the subsequent and adjacent proposed building and roadway design and construction contracts being planned by the roadways team and others. Where in 2018 there existed three roadways at two levels within a 100-ft width, the final design will include six roadways at five different surfaces.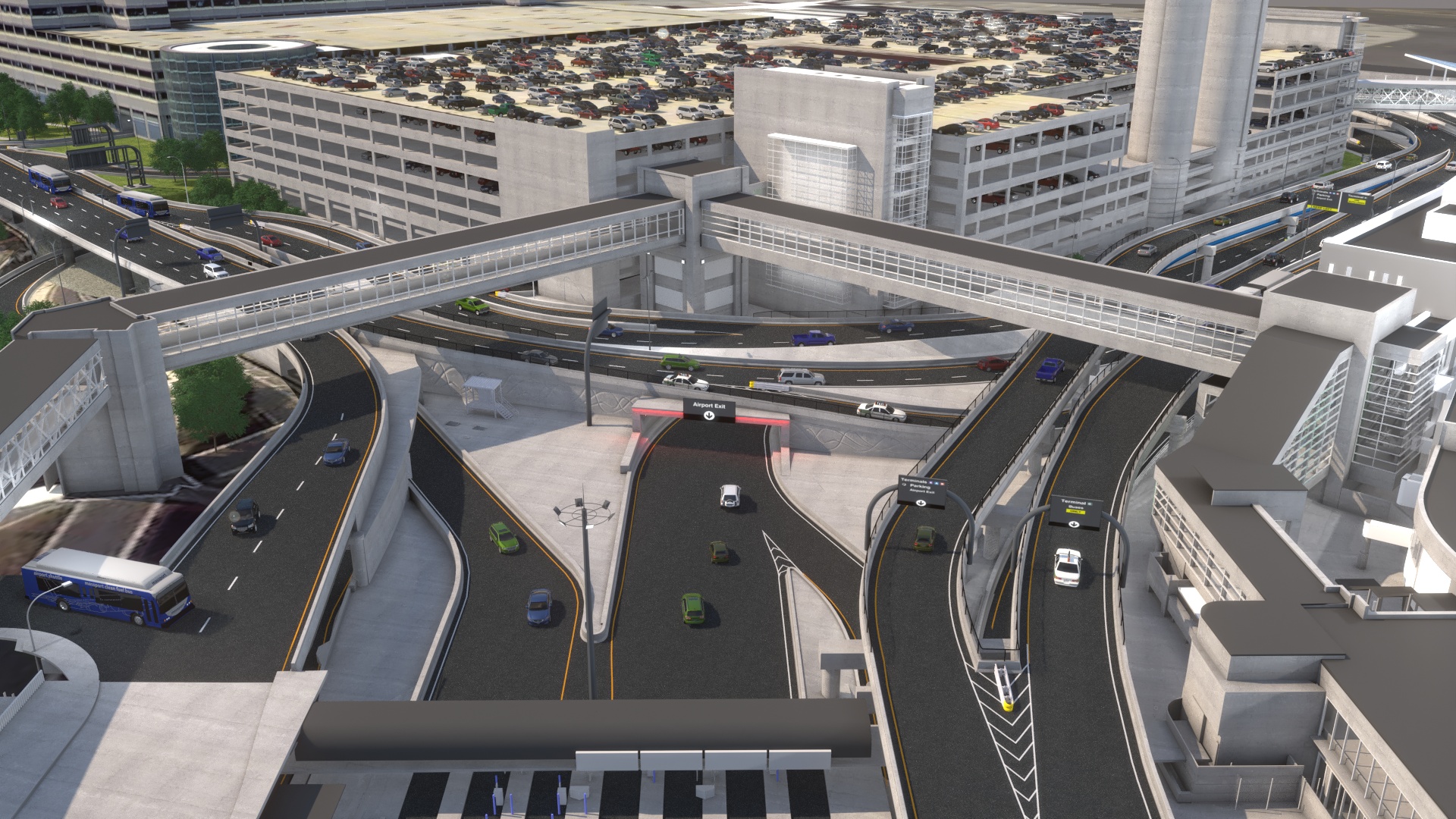 Photo 2- Visualization of the full roadways program
Innovation in Design and Construction
The substitution of polypropylene-pipe (PPP) versus traditional reinforced concrete pipe (RCP) drainage systems – this allowed for longer lengths of pipe, fewer joints, lighter pick weights, and overall faster and more cost-effective construction; facilitating construction 25-feet below grade.
As part of an enabling contract to C3 to address leaking joints in an existing 60-inch drain under the active runways, the team designed a 200-foot long epoxy liner for the pipe, fixing the material to the pipe using UV technology.
To avoid costly and time-consuming soil improvement methods, the team designed lightweight recycled foam-glass aggregate (FGA) retained fill sections supported by mechanically stabilized earth (MSE) walls.
The project included the successful design and construction of a 75-foot long prefabricated bridge unit (PBU) concrete deck on steel stringer bridge replacement over a two-day weekend. The location of this bridge structure was unique in that it occurred at an intersection of three structures requiring three tie-in locations: at the newly constructed underpass portal, the Terminal B Departures curbside elevated structure/garage, and the Terminal A-to-B bridge connection. The structure detailing also included three bridge joints, unique steel bearing seat and barrier details, and a coped girder web depth varying from 40-inch at one bearing to 14-inch at the other. See Photo 3.
Rather than traditional static signage, the team designed and installed large overhead digital LED wayfinding signs as an early action on this contract through enabling contracts to facilitate the various construction phasing changes and traffic shifts. The digital technology allowed for remote access by Massport IT working with the designer and contractor to be used on this and future contracts in construction. This technology will also be beneficial to airport operations to communicate airlines changes between terminals, parking availability, and for passenger messaging like the introduction of a mask mandate during COVID-19.
The design team chose to use micropiles instead of H-piles to minimize installation risk with existing utilities and structures, and to navigate limited vertical clearance under the existing elevated structures above.
Maintenance of operations and traffic required the design and construction of a 600-foot long, 2-lane wide steel bridge for Terminal C and E traffic on the departures level connecting the elevated structures around the construction site.
Maintenance of Terminal B traffic required a detour through Terminal A with a temporary traffic signal alternating A and B passengers for a maximum 130 days to allow for demolition and construction of the new Terminal B arrivals/departures level entrances.
In keeping with Massport's sustainability and resiliency goals, the design team added increased capacity and redundant utility infrastructure including drain, water, sewer, gas, communication and electrical, and fire protection; real-time traffic data collectors; high efficiency tunnel lighting technology controlled automatically by photocell; dynamic wayfinding signage; and 360-degree security cameras all with 24-hr remote access/control by Massport IT.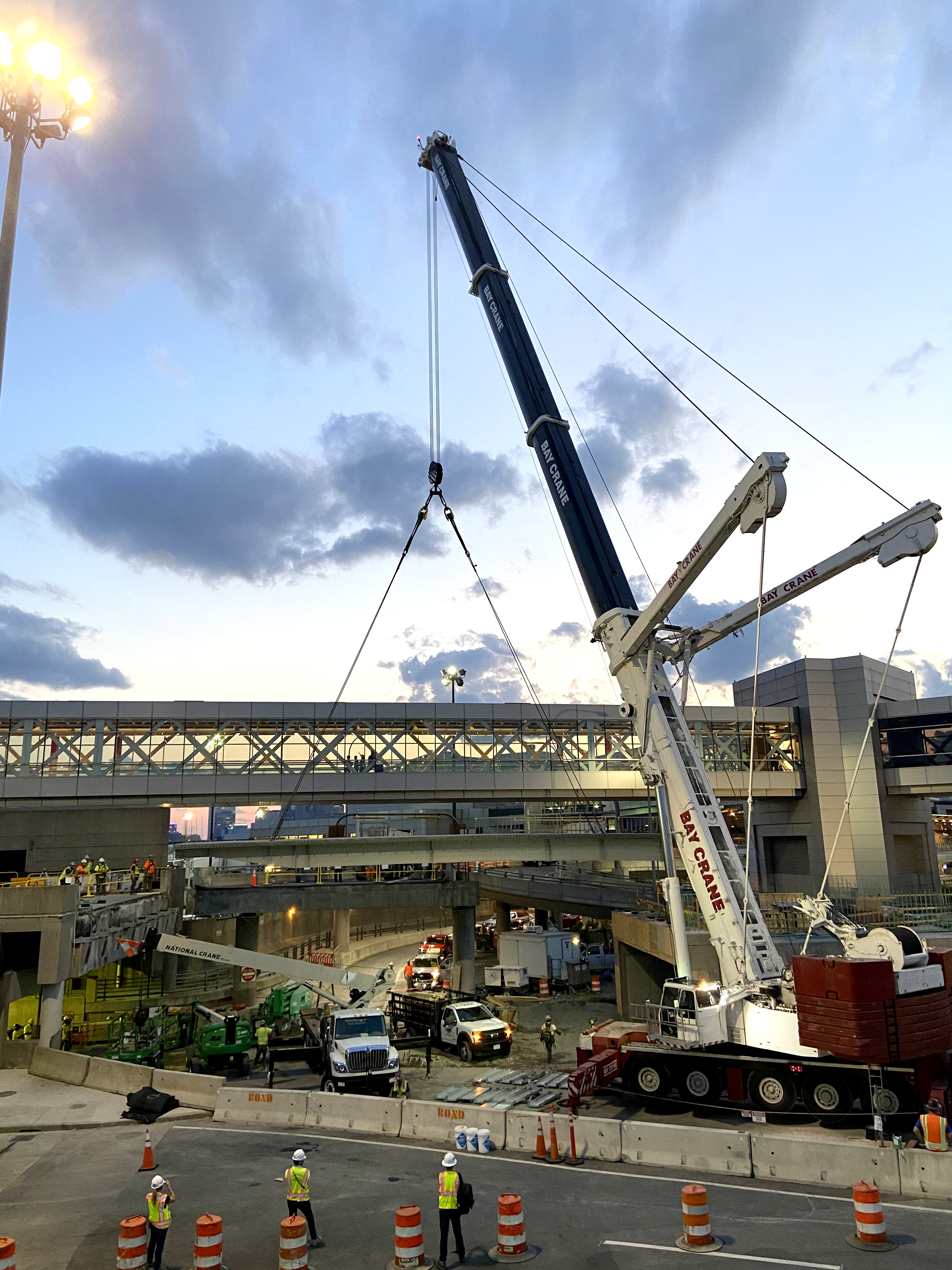 Photo 3- Installation of the 75-foot long Prefabricated Bridge Unit
Cost and Schedule
The construction of this project began just five months before COVID-19 restrictions put a temporary stop-work order on the project. To offset any cost or schedule setbacks caused by the Pandemic, the owner, engineer, and contractor collaborated non-stop during construction to modify design and construction sequences and approaches. In the end, the solutions facilitated, and reduced cost and schedule for not only the active C3 and C3A contracts, but also the future C4 contract.
The $35M C3 contract was designed in just 11 months, constructed in 16 months, and completed $1.1M under budget and 7 days ahead of schedule. Completed in December of 2020, the project has already been recognized by CMAA and ENR as a Regional Best Project Winner.
Project Success
The Terminal B Roadways Project is a prime example of successful construction partnering. From concept through completion, the team collaborated across departments, stakeholders, and disciplines to identify and understand individual concerns, problem solve, and deliver unique and innovative solutions. The result – a project completed to high standard, on-time, below budget, and meeting the owner's, stakeholders', and end user's conditions of satisfaction.