The ASCE National Convention was held earlier this fall at the Disneyland Hotel in Anaheim, CA. From October 23-26, engineers from across the country (and the world!) gathered for ASCE's flagship membership event. It is the single annual opportunity that the entire society is represented together and reflects the diversity of civil engineering that ASCE encompasses.
This year, I attended the convention and had the chance to represent BSCES on the national stage. The opportunity to meet and network with so many inspiring people at the "Happiest Place on Earth" was an amazing experience.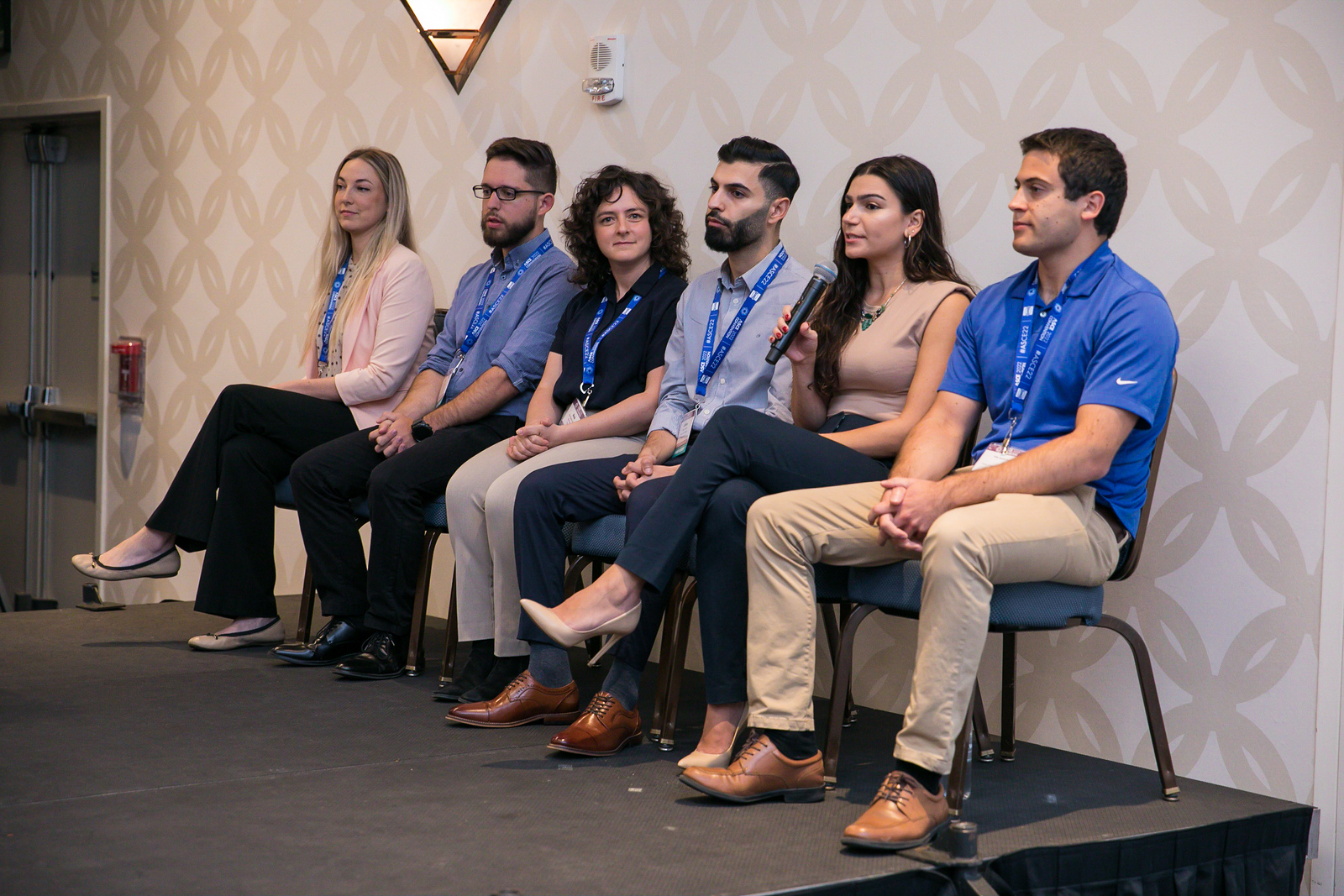 Student/Younger Member breakfast
It was an action packed three days where I listened to some great sessions - both technical and professional development focused, got to know my fellow recipients of ASCE's 2022 "New Faces of Civil Engineering," and presented onstage with them at the Student/Younger Member breakfast where we chatted with attendees about being involved in ASCE and early career growth. Discussions on the importance of equity, sustainability, and resilience in our field were certainly a common thread throughout the entire week.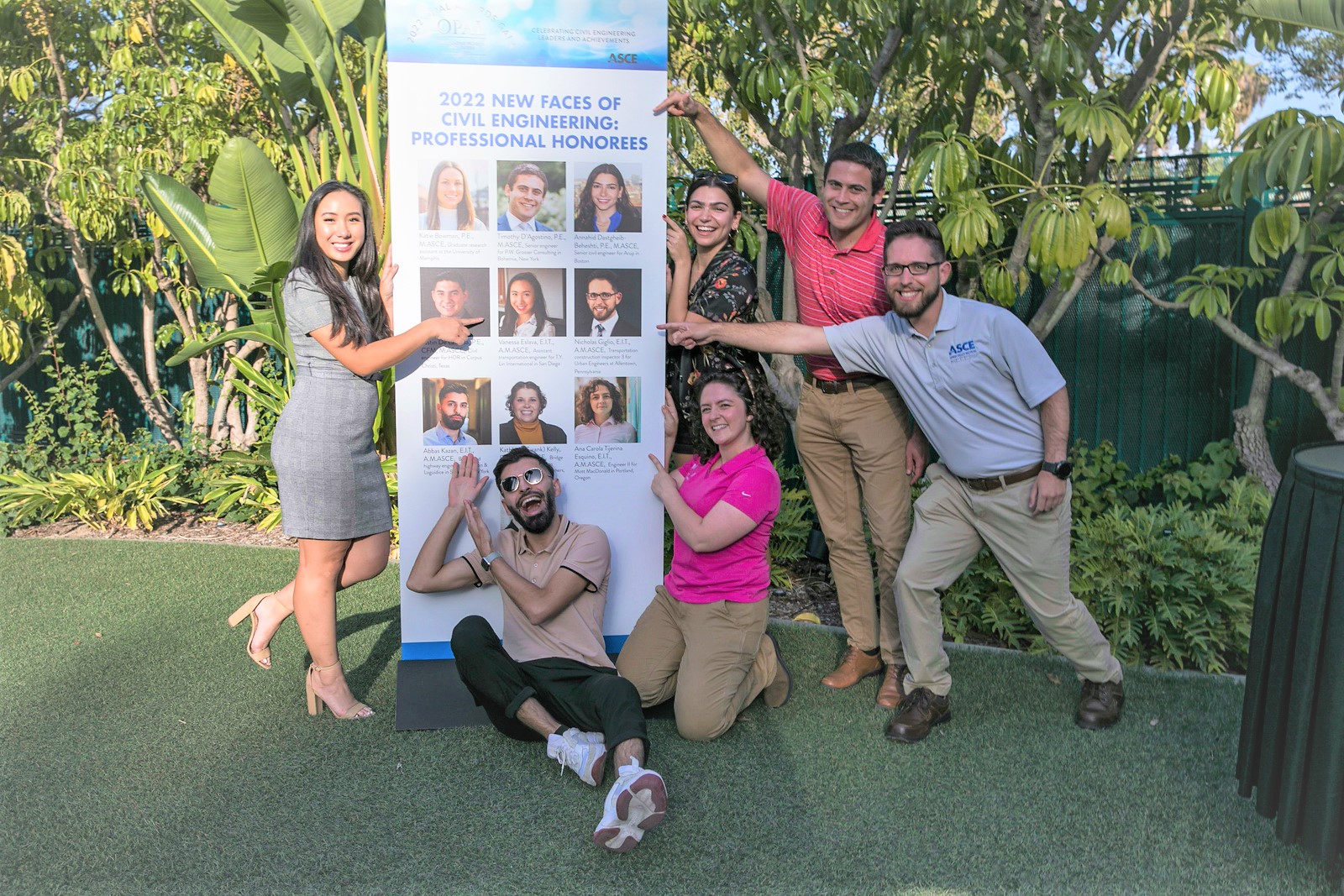 Recipients of 2022 New Faces of Civil Engineering awards
Other highlights include visiting the Future World Vision booth in the exhibit hall, listening to the "State of the Society," watching Past ASCE President Truax hand off leadership to Maria Lehman, and attending the Outstanding Projects and Leaders (OPAL) Awards Gala. The annual OPAL Awards Gala honors outstanding civil engineering leaders whose lifetime accomplishments contributed to the creation of thriving businesses and the local economies they serve. Eleven projects were honored at the gala, including the Rainier Square Development Project, which received the 2022 Outstanding Civil Engineering Achievement Award. Being recognized with the other "New Faces" recipients alongside all these amazing achievements was truly unforgettable.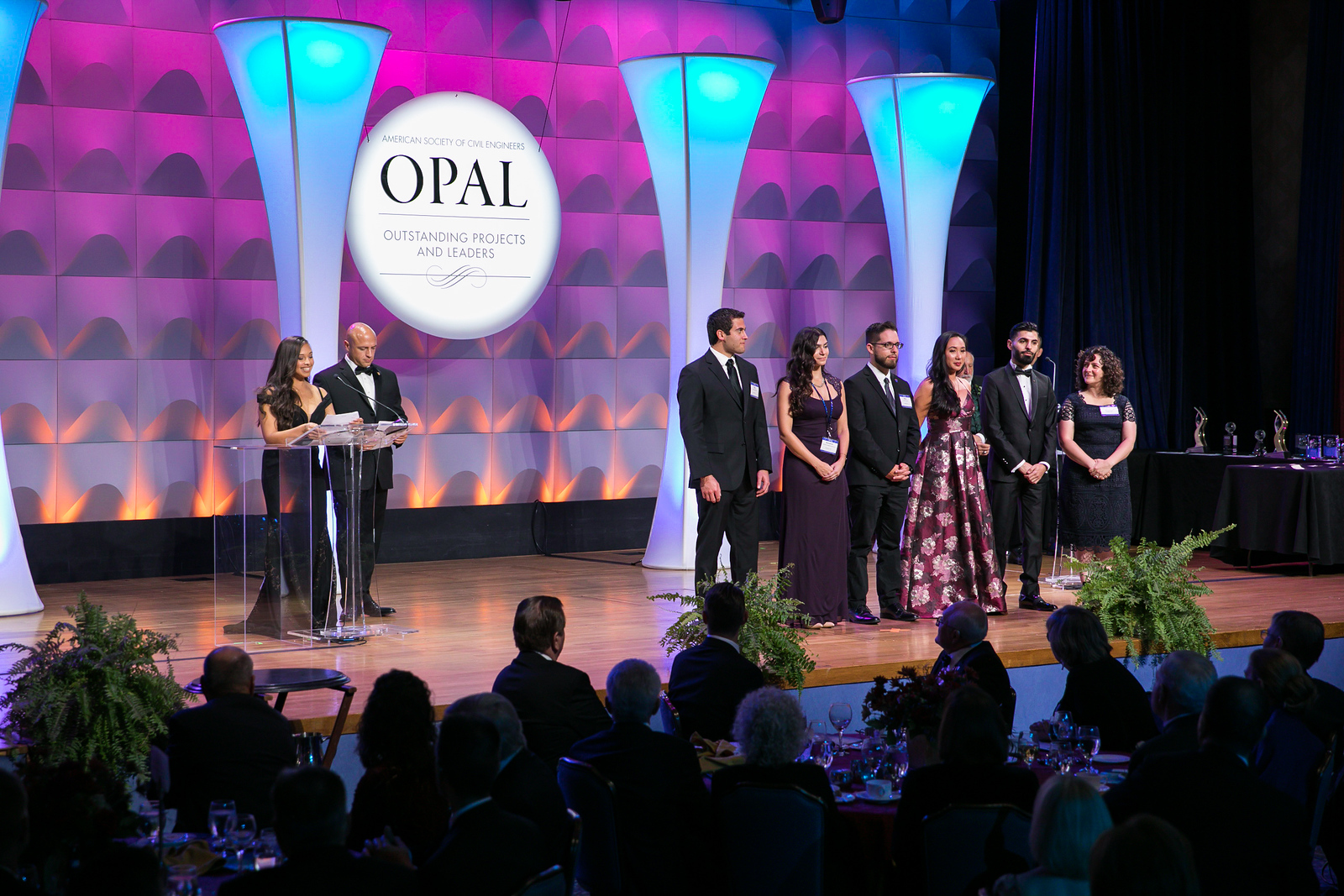 OPAL awards gala
I am looking forward to future involvement in the chapter and highly recommend attending the ASCE National Convention if possible!