Civil engineers from across the country visited Washington, DC during the first week of March and advocated for industry issues to lawmakers with the American Society of Civil Engineers (ASCE). Phil Dunaj, PE, and I attended as representatives from Massachusetts and BSCES. Phil works at Geopier in the geotechnical field and I work at Fuss & O'Neill in transportation.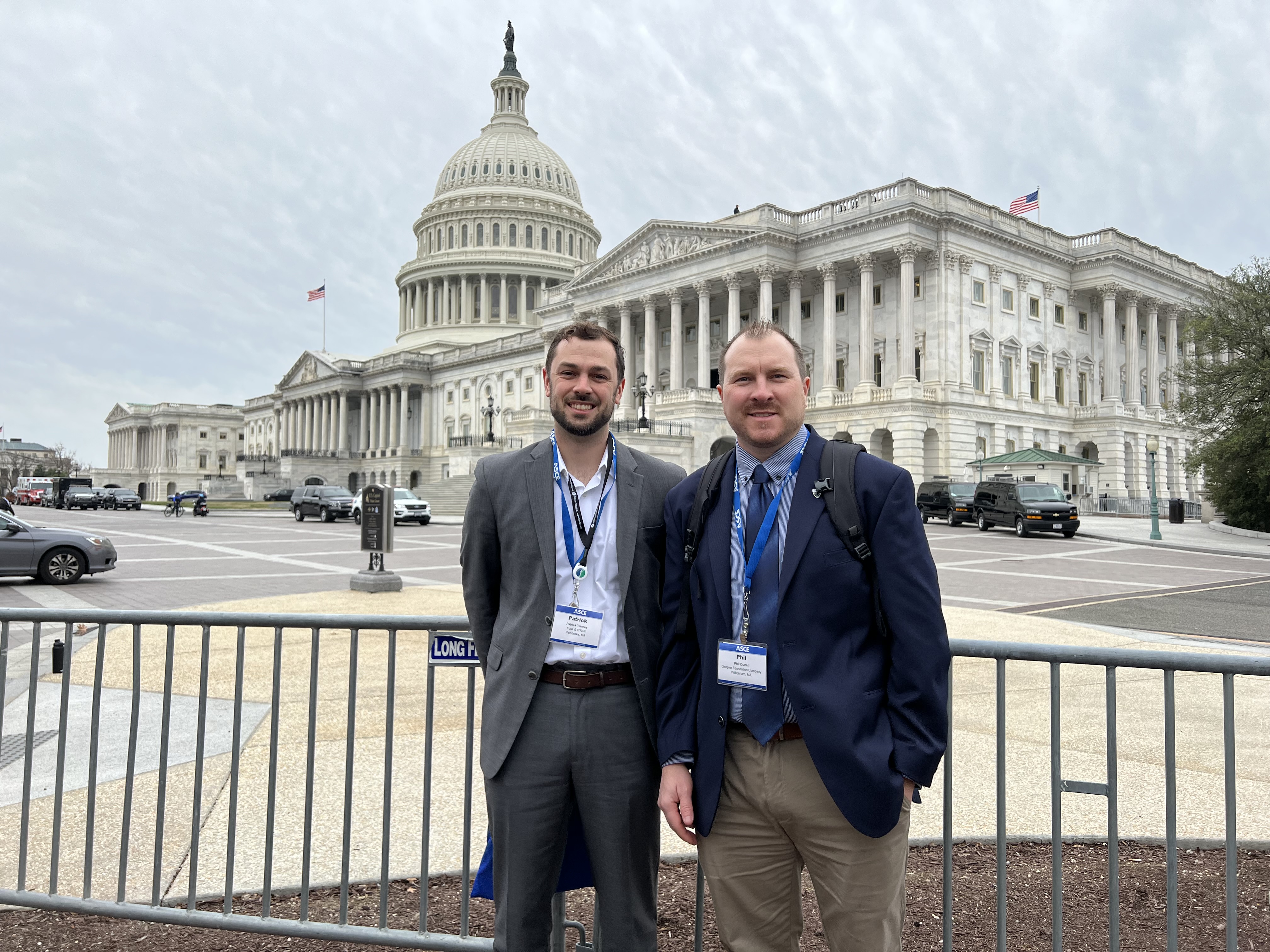 Patrick Tierney, PE, (pictured left) and Phil Dunaj, PE,
in front of the capitol
Federal Highway Administration (FHWA) Director Shailen Bhatt addressed the group on Wednesday. Director Bhatt celebrated the IIJA funding bill, expressed concern over the recent national increases in motor vehicle related deaths and encouraged us to streamline project delivery to spend the new federal money. Training was held on storytelling following the director's speech.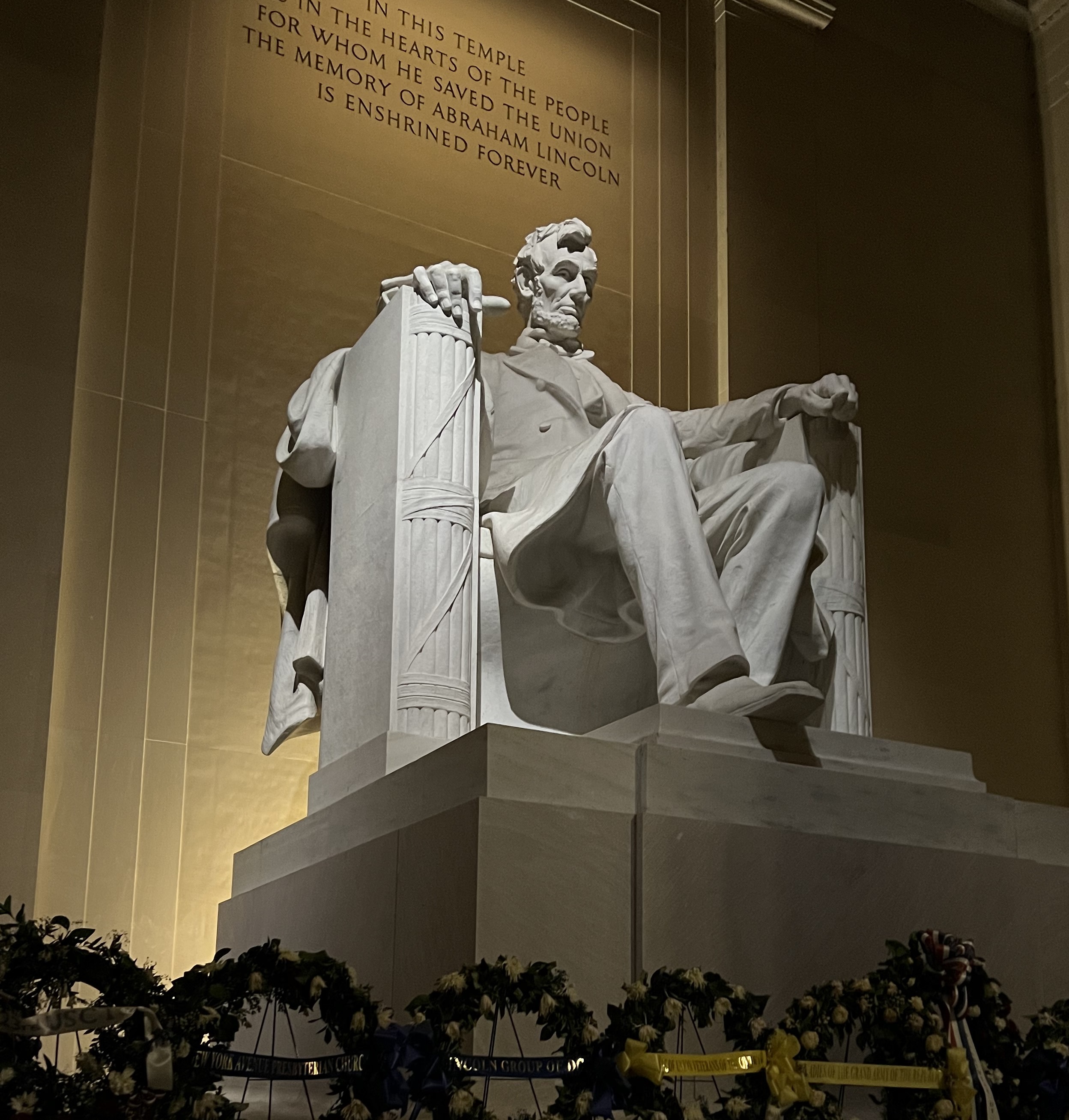 Lincoln Memorial
On Thursday the Commissioner of the US Bureau of Reclamation, Camille Calimlim Touton spoke on water supply challenges in the west. Aaron Foster, Connecticut Section President-Elect was awarded Civil Engineer Advocate of the Year. The Pittsburg group was awarded the Advocate Team of the Year. Briefings were held on ASCE priority issues on Capitol Hill including the Federal Aviation Administration (FAA) reauthorization bill, National Dam Safety Program reauthorization bill and funding for resiliency projects.
We met with staff from the offices of Senator Elizabeth Warren and Senator Ed Markey Thursday afternoon. Then we visited staff from House Representative offices including Representative Seth Moulton of District 6 -North Shore, Representative Richard Neal of District 1 - Western Massachusetts, Minority Whip Representative Katherine Clark of District 5 - North of Boston, and Representative Bill Keating, District 9 - Southeast Massachusetts.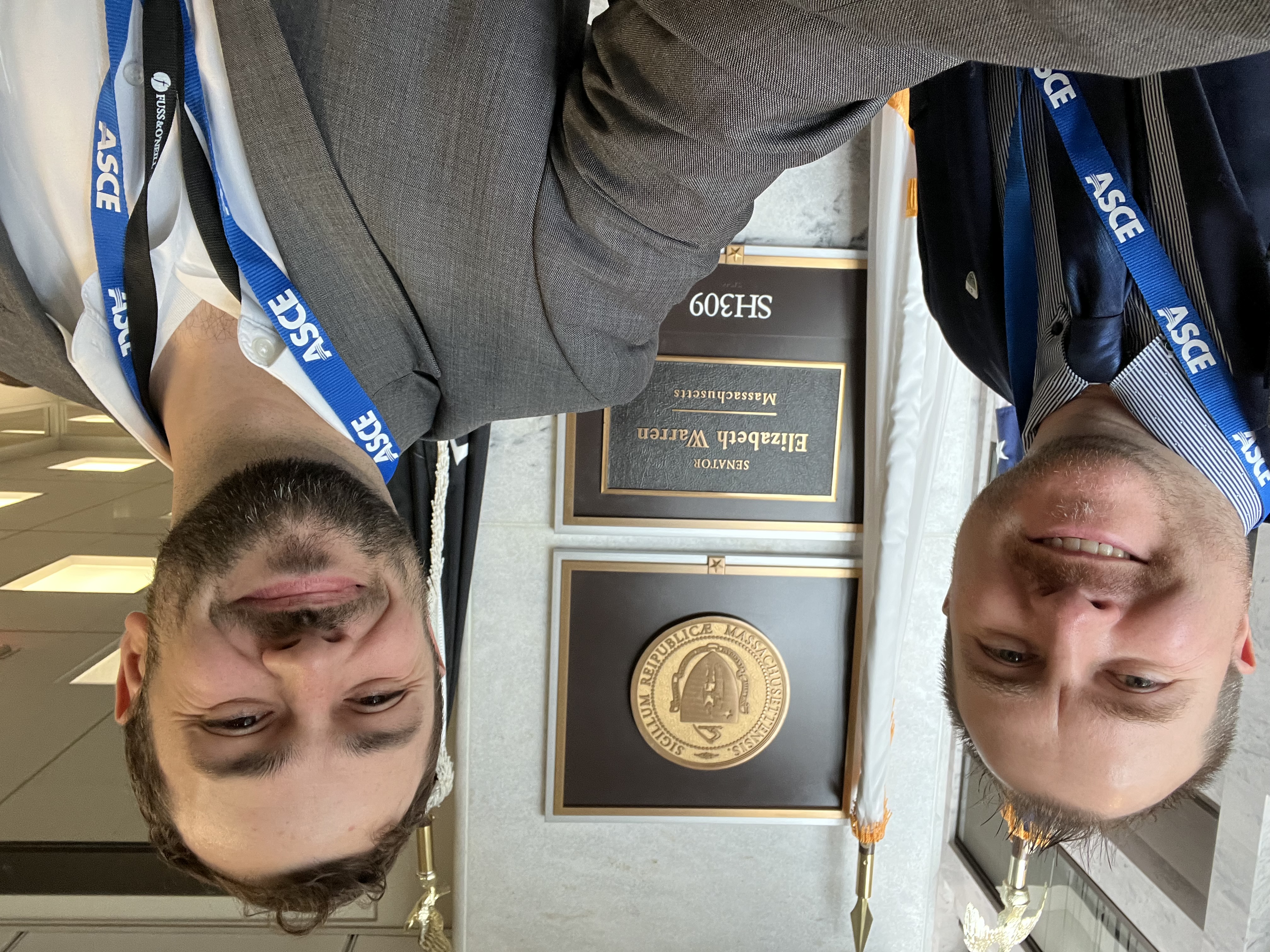 After meeting with Senator Warren's staff
At each visit, we discussed the ASCE priority issues and what we do as civil engineers. The Commonwealth's effort to adapt project delivery, and projects like the Cape Cod Canal bridges replacement and East/West Rail were also talking points that came up in discussion. Between meetings, we happened to be crossing the grounds as President Biden was leaving the Capitol building. As the motorcade passed, he gave the crowd a thumbs up.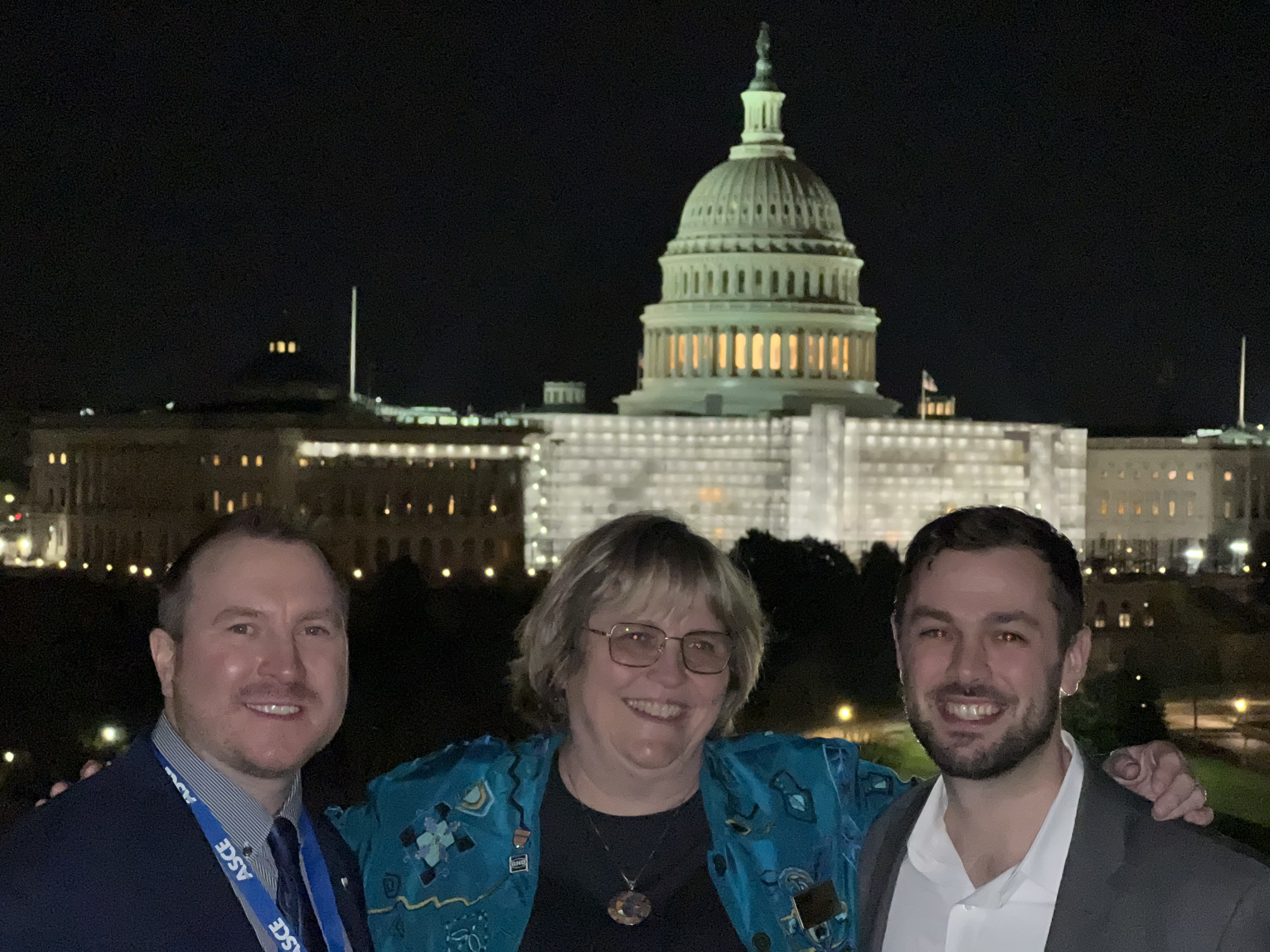 Reception photo with ASCE President Maria C. Lehman, PE, ENV SP
Advocacy is an opportunity to build trust between our industry and government. Our legislators rely on us to deliver important projects that make a difference in their constituents' lives. In that same way we can provide input on policy decisions. At next year's event we hope to grow the Massachusetts and BSCES presence, and to increase our voice as a community. Our innovate approach is valuable to share with lawmakers and with civil engineers across the country.
The BSCES government affairs and public policy committee will be planning for next year and for a similar event at the Massachusetts state house. If you are interested in advocacy, please reach out to me at ptierney@fando.com. I will also encourage you to join the key contact program.