The Hub on Causeway Presentation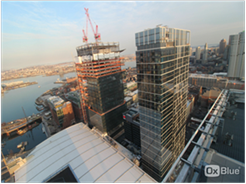 Tuesday, January 19, 2021
Zoom Webinar
2:00 PM – 3:00 PM
Speakers:
Glen Williams
General Superintendent & Licensed Building, John Moriarty & Associates
Jimmy Sikora
General Superintendent & Project Executive, John Moriarty & Associates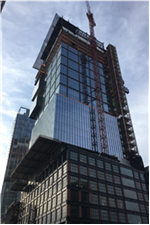 The Hub on Causeway is a 1.87 million square foot mixed-use development featuring three towers with retail, office, hotel, and residential uses. The Hub on Causeway is being constructed in three phases. Phase One was completed in late 2018 and consisted of creative office space, multi-level retail/restaurant space, and outdoor space, including a new entrance to TD Garden and North Station. Phase Two consists of a 38-story residential tower, Hub50House with approximately 440 units and a 10-story citizenM hotel tower with approximately 273 rooms. Phase Three consists of a 21-story office tower totaling approximately 525,000 square feet. Phase Three topped off before the end of 2019.
This presentation will focus on Phase Three (The Office Tower). The project team will give us insight into the phasing, permitting, and project structural design. The team will speak to the unique construction sequencing advantages/challenges that come with constructing a high rise tower over an occupied building below as well as tenant fit-up running concurrently with base building construction. We will get an inside look into innovative measures used to tackle the logistical challenges that come with this site surrounding the TD Garden/North Station.
Registration Deadline: Friday, January 15, 2021
$45 Members, $50 Non-Members
$40 Public Sector Members, $45 Public Sector Non-Members
$15 Senior Members (65+), $15 Students
Information/Registration:
Register to attend this meeting and pay by credit card online above. To register online for an event at the BSCES member rate you must login using your BSCES assigned username and password. If you do not know your BSCES member login information call 617/227-5551. You can also register for this event by mail or email. To do so, download and complete a BSCES Event Registration Form and follow the submission instructions. Cancellations received after January 15, 2020 and no-shows will be billed.