174th BSCES Annual Awards Dinner
Brought to you by our 2022-2023 BSCES Society Sponsors:
AECOM, GEI Consultants, Keller, and Stantec
Thursday, June 29, 2023
Royal Sonesta Boston
40 Edwin H Land Boulevard, Cambridge, MA 02142
5:00 PM Registration & Reception; 6:00 PM Keynote Address, Dinner & Awards Program
Please join us for an evening celebrating BSCES and the engineering profession. BSCES will recognize volunteer leaders, present annual awards, celebrate ASCE Life Members, and honor our newest Honorary Members, Don J. DeGroot, ScD, PE, Professor, Department of Civil and Environmental Engineering, University of Massachusetts Amherst and Paul L. Kelley, PE, Senior Principal, Simpson Gumpertz and Heger Inc.
Keynote Speaker:
Katherine Antos, Undersecretary for Decarbonization and Resilience, Massachusetts Executive Office of Energy and Environmental Affairs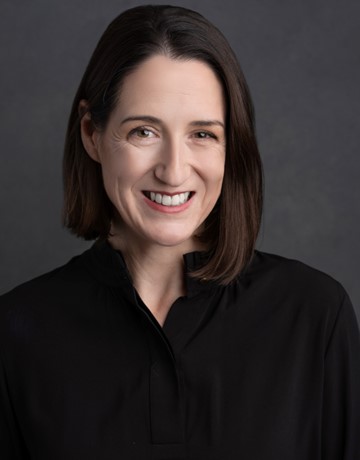 Katherine Antos is the Undersecretary for Decarbonization and Resilience at Massachusetts Executive Office of Energy and Environmental Affairs. She leads efforts to reduce greenhouse gas emissions and achieve Net Zero by 2050, equip people, environment, and infrastructure to adapt to climate change, and ensure meaningful involvement and access to benefits of the clean energy transition for Environmental Justice communities.
Ms. Antos previously served as the Deputy Executive Director for Planning & Sustainability at the Metropolitan Area Planning Council (MAPC), where she oversaw the Clean Energy, Environment, Land Use, Transportation and Arts & Culture Departments' plans, technical assistance, and initiatives to advance a more resilient Greater Boston region. She oversaw priority initiatives to advance watershed restoration, environmental education, workforce development, community engagement, climate mitigation and resilience, and urban agriculture at Washington, DC's Department of Energy and Environment as the Senior Policy Advisor to the Director and the Chief of the Partnering and Environmental Conservation Branch. Ms. Antos worked with community-based organizations and the Urban Waters Federal Partnership to guide watershed restoration and waterfront priorities along the Anacostia River. She received national recognition for her work at the U.S. Environmental Protection Agency's Chesapeake Bay Program Office to establish and oversee an accountability framework for ecosystem restoration across six states and the District of Columbia.
2023 Section, Sustainability, and Employer Recognition Awards
Clemens Herschel Award
Kate Duffy, PhD, Zeus AI
College Educator Award
Marc Veletzos, PhD, PE, Merrimack College
Engineer of the Year Award
Matt A. Card, PE, Alfred Benesch & Company
Government Civil Engineer Award
Christopher A. Cole, Town of Reading
Pre-College Educator Award
Al Fordiani, Nashoba Valley Regional High School
Charles A. Stone and Edwin S. Webster Project of the Year Award
Michael Cruz, PE, Green International Affiliates, Inc., Crescent Street Over Millers River Bridge Replacement Project
Sustainability in Civil Engineering Award
Beals + Thomas, Inc., Cambridge Crossing Parks and infrastructure Project
Younger Member Award
John T. Brooks, PE, HNTB
Small Employer Recognition Award
Collins Engineers, Inc.
Large Employer Recognition Award
BETA Group, Inc.
Registration Deadline: Thursday, June 22, 2023
$220 Member, $275 Non-Member
$1,760 Table of 8, $2,200 Table of 10
Registration Information
To register and pay with a credit card, click Registration above. To receive the member price, you must login using your BSCES assigned username and password. If you do not know your login information, email bsces@engineers.org or call 617/227-5551. You may also register by email, fax, or mail. To do so, complete this registration form providing credit card information and email to bscesreg@engineers.org or fax to 617/227-6783. If you prefer to pay by check, please make your check payable to "BSCES" and mail it with this completed form to BSCES, One Walnut Street, Boston, MA 02108-3616. When purchasing a table or registering multiple attendees, please forward their names and contact information to bscesreg@engineers.org.