173rd BSCES Annual Awards Dinner
Brought to you by our 2021-2022 BSCES Society Sponsors:
AECOM, GEI Consultants, Helical Drilling, J.S. Held, Keller, and Stantec
Tuesday, June 21, 2022
Royal Sonesta Boston
40 Edwin H Land Boulevard, Cambridge, MA 02142
5:00 PM Registration & Reception; 6:00 PM Keynote Address, Dinner & Awards Program
Please join us for an evening celebrating BSCES and the engineering profession. BSCES will recognize volunteer leaders, present annual awards, celebrate ASCE Life Members, and honor our newest Honorary Members, John T. Germaine, PhD and David Hatem, PC.
Keynote Speaker Introduction:
Ashley Stolba, Undersecretary of Community Development, Massachusetts Executive Office of Housing and Economic Development
Keynote Speaker:
Thomas P. Glynn, Adjunct Lecturer, Harvard Kennedy School of Government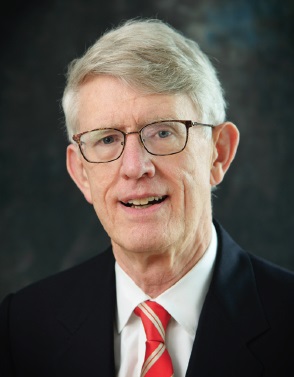 Thomas P. Glynn is an adjunct lecturer in public policy at the Harvard Kennedy School of Government. In addition to his teaching duties, Glynn was the CEO of the Harvard Allston Land Company (HALC) since its establishment in 2018 to 2021. HALC is the unit responsible for developing the 14-acre Enterprise Research Campus in the Allston neighborhood of Boston. From 2012 to 2018 he was the CEO of the Massachusetts Port Authority which includes Logan International Airport, Hanscom Airport, Worcester Regional Airport, and four Maritime businesses in the Working Port of Boston. From 1989 to 1991 Glynn was the general manager of the Massachusetts Bay Transportation Authority which included subway, trolley, bus, paratransit, and commuter rail services for Greater Boston.
In the nonprofit sector Glynn served from 1991 to 1993 as CFO of Brown University and from 1996 to 2010 as chief operating officer of Harvard affiliated Partners HealthCare. Glynn is a fellow of the National Academy of Public Administration. Glynn has also served in a variety of other public service jobs including deputy secretary of labor in the Clinton Administration, deputy commissioner of welfare under Governor Dukakis and executive director of a White House Task Force on Youth Employment in the Carter-Mondale Administration.
2022 Section and Sustainability Award Winners
Citizen Engineer Award
Bruce Jacobs, PhD, PE
College Educator Award
Raj Kumar Gondle, PhD
Engineer of the Year Award
Po-Shang Chen, PhD, PE
Horne/Gaynor Public Service Award
Dennis Reip, PE
Journalism Award
Sean Murphy
Pre-College Educator Award
John Walker
Charles A. Stone and Edwin S. Webster Project of the Year Award
Andrew Giocondi, PE, ENV SP, Skanska, SMJV Chelsea/Route 1 Viaduct Rehabilitation Project
Sustainability in Civil Engineering Award
Greenman-Pedersen, Inc.
Younger Member Award
Chelsea Hoplin, PE
Registration Deadline: Tuesday, June 14, 2022
$215 Member
$270 Non-Member
$1,720 Table of 8
$2,150 Table of 10
Registration Information
To register and pay with a credit card, click Registration above. To receive the member price, you must login using your BSCES assigned username and password. If you do not know your login information, email bsces@engineers.org or call 617/227-5551. You may also register by email, fax, or mail. To do so, complete this registration form providing credit card information and email to bscesreg@engineers.org or fax to 617/227-6783. If you prefer to pay by check, please make your check payable to "BSCES" and mail it with this completed form to BSCES, One Walnut Street, Boston, MA 02108-3616. When purchasing a table or registering multiple attendees, please forward their names and contact information to bscesreg@engineers.org.
Please note that an inherent risk of exposure to COVID-19 exists anywhere other people are present, and even precautionary measures such as masking and social distancing cannot completely eliminate this risk. The Boston Society of Civil Engineers Section/ASCE (BSCES) requires any person attending a Society-sponsored in-person activity to be fully vaccinated against COVID-19 and to be prepared to provide proof of vaccination. In addition, any person who chooses to travel to and/or participate in any BSCES in-person activity assumes all risks arising from that decision. All participants must agree to comply with all safety procedures established by the Commonwealth of Massachusetts and Centers for Disease Control and Prevention (CDC) as well as any other protocols put in place by BSCES, the host sites, travel facilities, or any other applicable authorities.